Information for Friends
See our photos and other videos, etc. Ask for the password.
Our address is:
Rujith de Silva & Darshani Ganepola
24 Moss Hill Rd
Boston MA 02130-3006
+1 617 524 2504
We're close to the following major highways: I-90, I-93 (south of Boston), Route 9, and Storrow Drive (via Kenmore Square). However, there's no easy way to describe how to get here. Sorry, you'll just have to use a GPS or follow a map. It'll probably take you a few tries to get it right. That's what it took me!
If you're coming from the south-east, please note that there's a common error in the map databases that will attempt to lead you via May St. Don't fall for that error - turning onto May St is not permitted as suggested. Instead, search for (say) 2 Parkman Dr, Boston MA 02130 as an intermediate point, and then search for our address (just at the point where the directions bring you to Parkman Dr, don't actually turn onto Parkman Dr):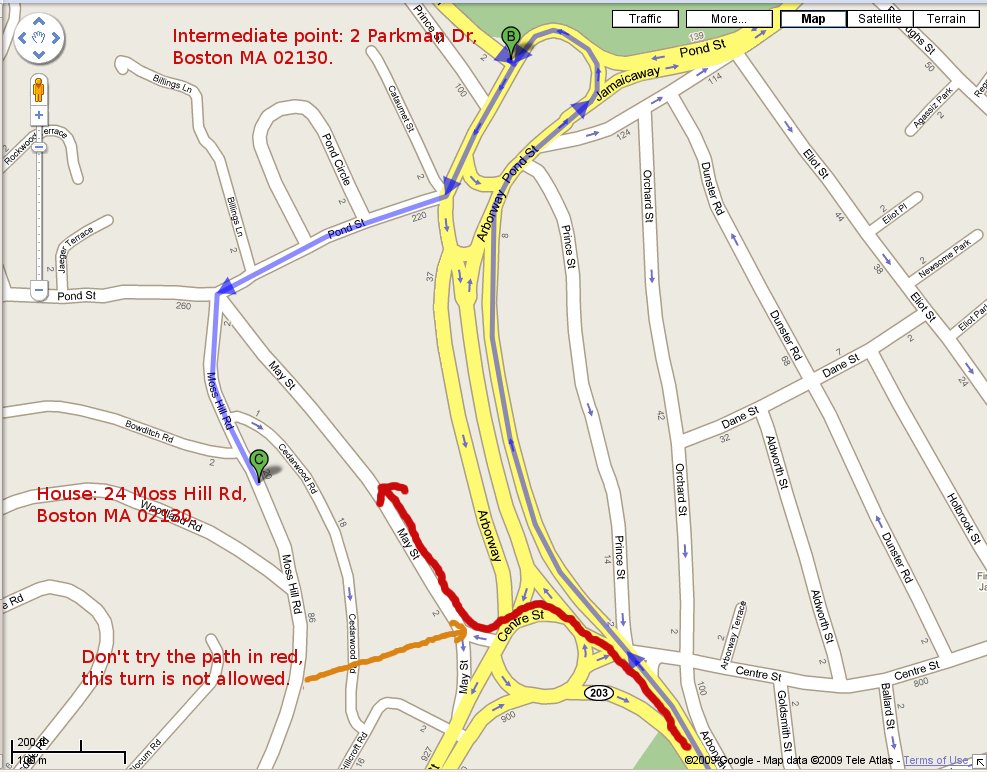 ---
Rujith de Silva
Created 2001-02-15; modified 2018-02-18.